Note: Podcast is available on Apple Podcasts, Google Podcasts, and Spotify
Most of us long to be in control—of our schedule, our relationships, and our future. In this episode, Sara sits down with Grammy Award–winning singer/songwriter Laura Story, known for such hits as "Blessings," "Indescribable," and "Mighty to Save". Sara chat with her about life, overcoming hardships, health trials, and her new book,"I Give Up"
Newlywed Laura Story thought she had control over the great life ahead of her. After all, she followed Jesus and had a promising new job as a worship leader. Why would God not want to fulfill her dreams?

But when Laura and her husband, Martin, faced a brain tumor, infertility, and a son's birth defect, she realized she'd been looking for a happiness that comes from circumstances, rather than a deeper joy that comes from God. Again and again, Laura had to surrender her vision for her life so she could embrace God's vision. And again and again she learned that even in the midst of shattered dreams, God's plan brought greater joy than she could have imagined.

Now the Grammy Award–winning singer-songwriter known for such hits as "Blessings," "Indescribable," and "Mighty to Save" shares her powerful story of finding blessing in her deepest pain. In, I Give Up, Laura explores:
How to delight in God's gifts no matter your circumstances.
Why waiting on God is a daily decision, not a step-by-step process.
The strength we find from meditating on God's Word.
Why surrendering to God leads to reconciliation with others.
How the things we consider to be losses are ways for God to display his glory.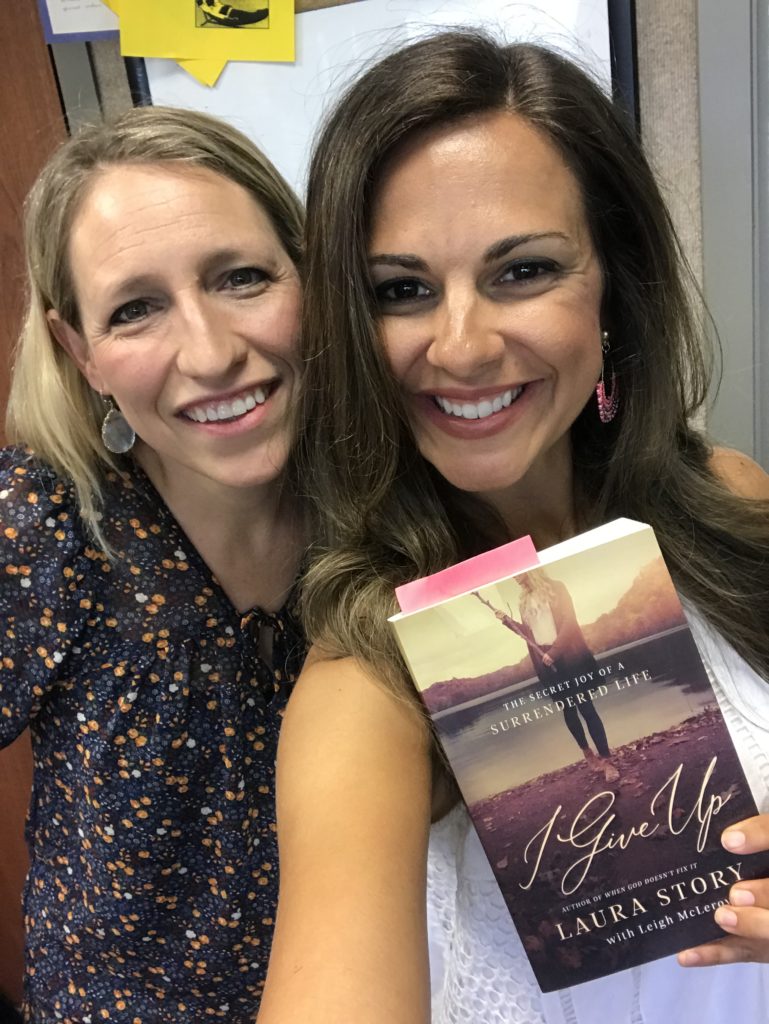 As Laura writes, she no longer wants to be in control of her life. She wants to be rooted in the God who is in control. I Give Up will help you Discover a deeper life of worship, a fuller life of joy, and a freer life of true surrender as you open your hands to God.
This post contains affilate links