If you're like me you cook a lot and keeping your stovetop nice and new looking is tough. I've tried to stay on top of it, but still wasn't able to keep it new looking like I wanted. I kept hearing about this stuff called "THE PINK STUFF" on Tik Tok and Instagram… and seeing amazing results. So, for $9.99 I said… eh, I'll give it a try! Well, it worked and it's amazing.
The PINK STUFF is paste, and it's also 99% natural ingredients (primary ingredients are baking soda, quartz, sodium silicate, and soap), plus it's environmentally non-toxic, non hazardous formulation, and not tested on animals. So it was a BIG win for me!
I was so excited to share because I've looked for something like this for so long!
I was so excited to clean my stove top that I forgot to take a "before" picture. But trust me… it needed cleaned!!
Here's the "after" shot.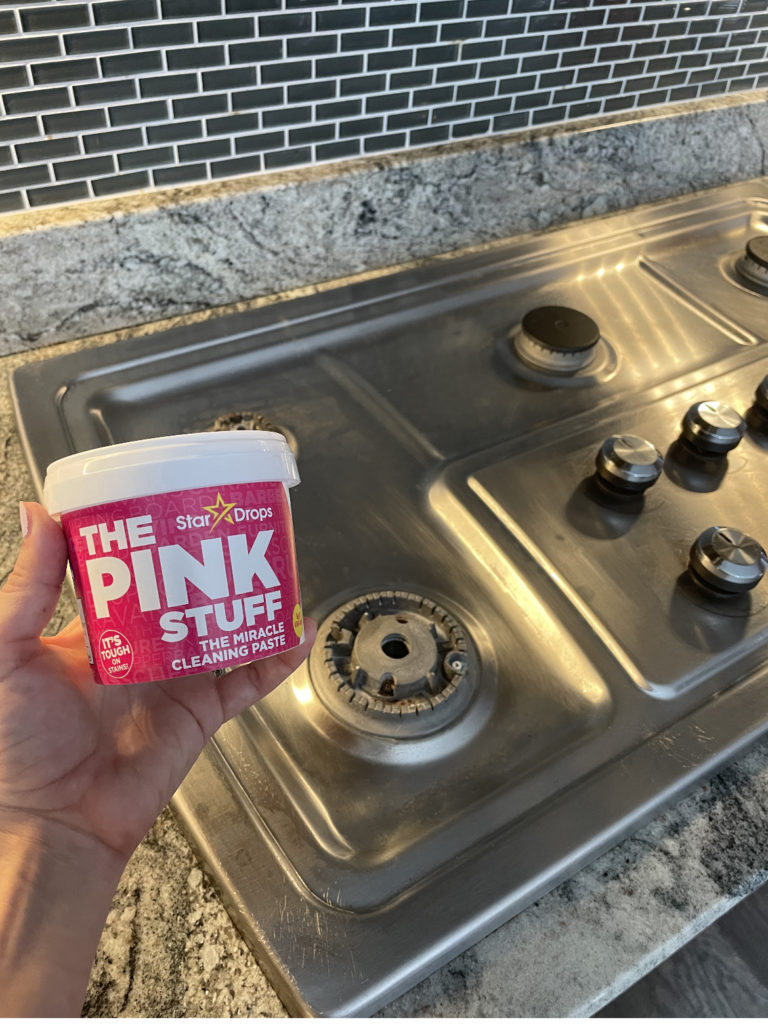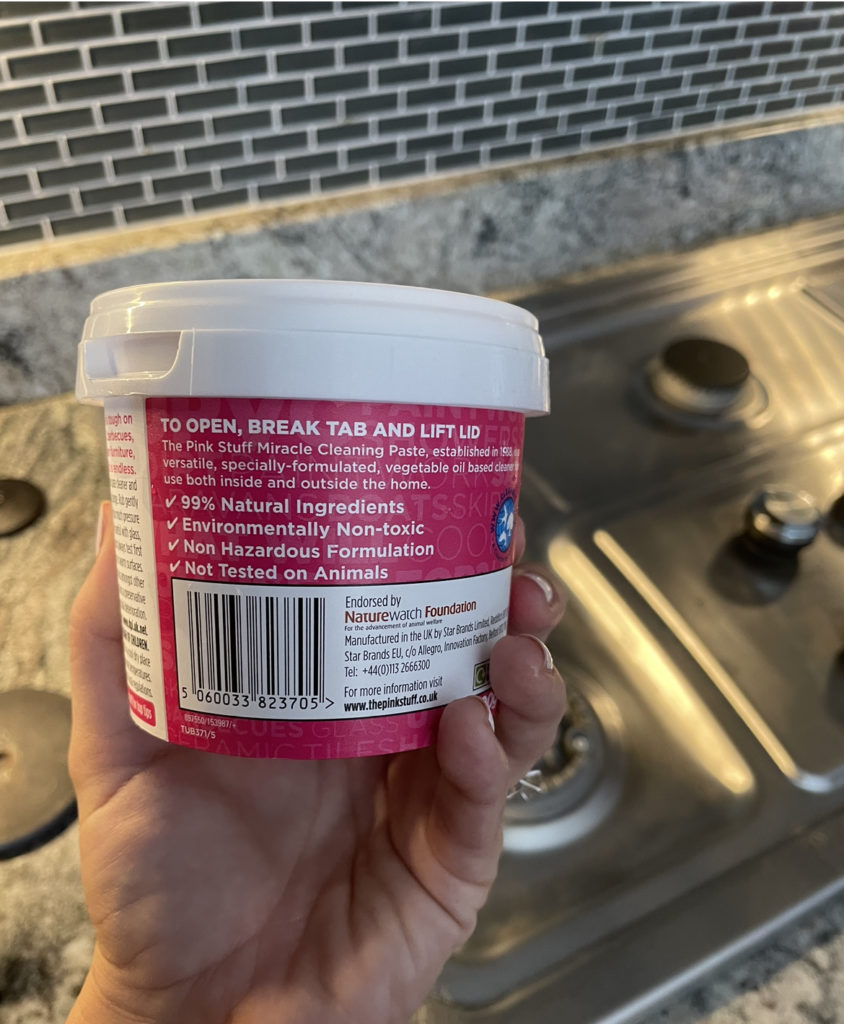 DISCLOSURE: THIS POST MAY CONTAIN AFFILIATE LINKS, WHICH MEANS I MAY RECEIVE A COMMISSION IF YOU CLICK A LINK AND PURCHASE SOMETHING. The price stays the same for you! PLEASE CHECK OUT OUR DISCLOSURE POLICY MORE DETAILS.