Easter baskets are great family traditions and one of my favorite memories growing up was seeing mine in the morning. Easter baskets can be a great opportunity to teach kids about Jesus and why He died for us on the cross for our sins. I think it's important to celebrate the real meaning of Easter… the resurrection of Jesus! So, here are 10 faith-filled Easter basket ideas for kids ages 7-12.
True Girl Subscription Box: (Recommended Girls ages 7-12)We love True Girl and the programs they offer. The subscription box is full of tools for moms and daughters to dig into God's word together, while making it relatable to girls their age! My daughter loves it. This is such a tender age… and having this toolkit that my daughter loves is so helpful. It's great seeing her excited about learning more about Jesus, how to be a great friend, loyalty, and more. My daughter and I did and unboxing video for you to see what's inside the Spring 2021 Box. Watch here! You can use code: SARAC to get a FREE DIARY with your order.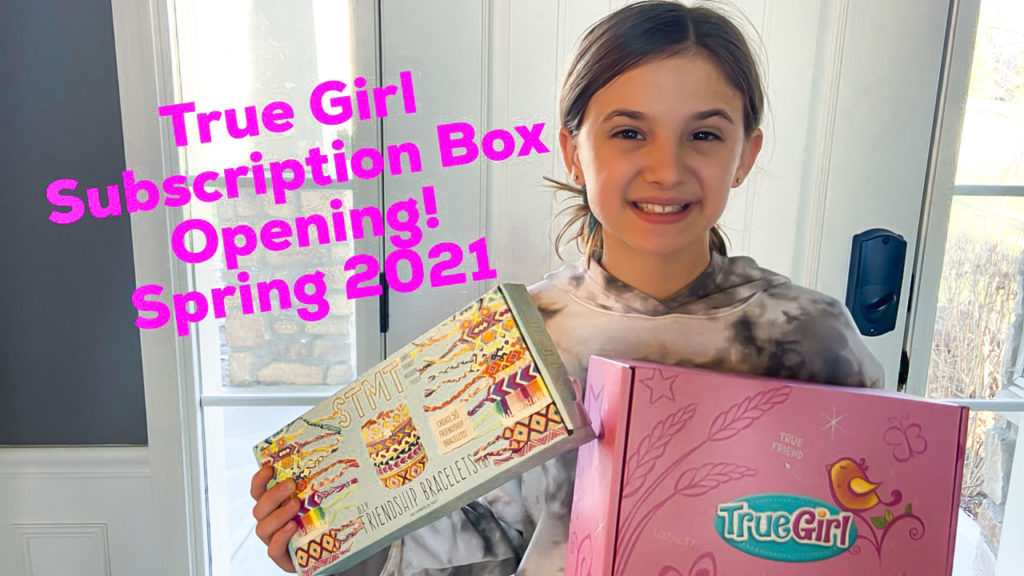 2. My Creative Journaling Bible: I gave this to my daughter for Easter last year and she loved it!
3. Cross Necklace: Recently got for my daughter and she loves it.
4. The Radical Book for Kids: We love this book! We've had it for awhile… highly recommend. Really helps kids understand the roots of their faith. One of my favorite books for kids.
5. Bible Journaling Supplies: This pairs great with a journaling Bible!
6. Giving Bank: Saving bank for kids that separates gibing, spending and saving.
7. Your God's Girl Coloring Book
8. Jesus Save Bro T-shirt: My older daughter loves this… she has the hoodie. Found these that are really cute in kids sizes. (Comes in several different colors)
9. Jesus Puzzle Cube: My daughter loves these… and this one is cool!
10. Bible Verse Word Search: Will help kids learn verses while having fun!
DISCLOSURE: THIS POST MAY CONTAIN AFFILIATE LINKS, WHICH MEANS WE MAY RECEIVE A COMMISSION IF YOU CLICK A LINK AND PURCHASE SOMETHING. The price stays the same for you! PLEASE CHECK OUT OUR DISCLOSURE POLICY MORE DETAILS.