CARROT FRIES RECIPE: Inspired by @GinaJonesRDN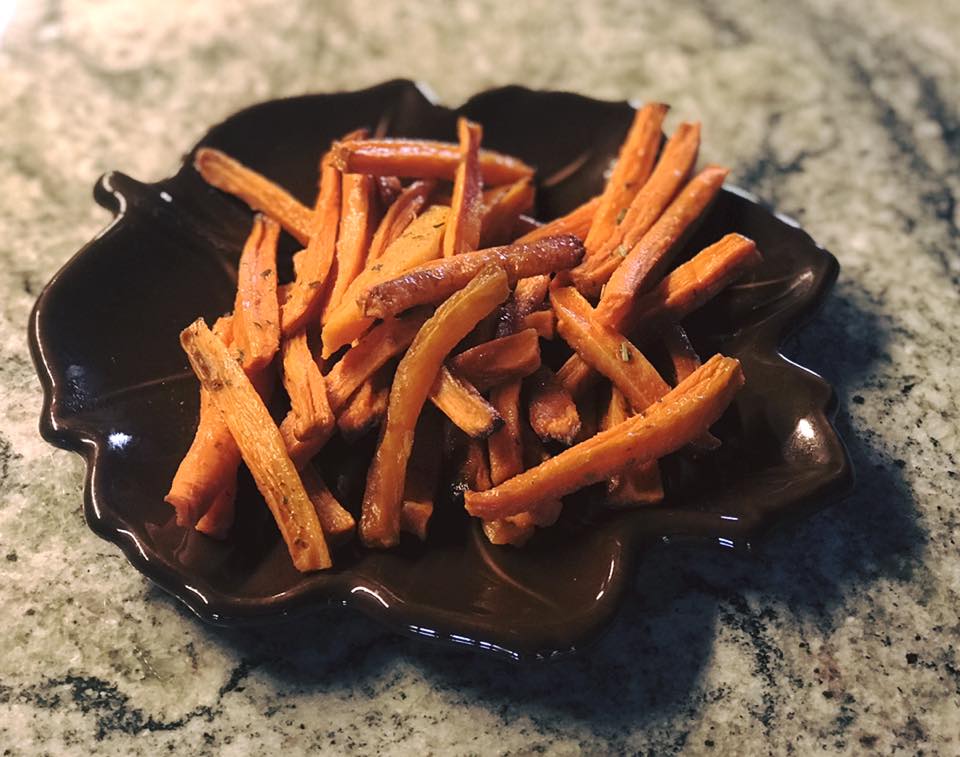 1. Preheat oven to 400.
2. Cut and peel carrots. Or buy precut carrots in a pinch! Then drizzle carrots with EVOO or Avocado Oil (I prefer avocado oil because it has a high smoke point)
3. Season with Parsley, Rosemary and Himalayan Salt
4. Bake for 30min min at 400. Voila!