If you're looking for a great getaway for you and your sweetie…. Charleston, SC is perfect! My husband and I just got back and did a ton of research before leaving. So, here's a little recap of what we did, where we ate, and what we'd definitely do again!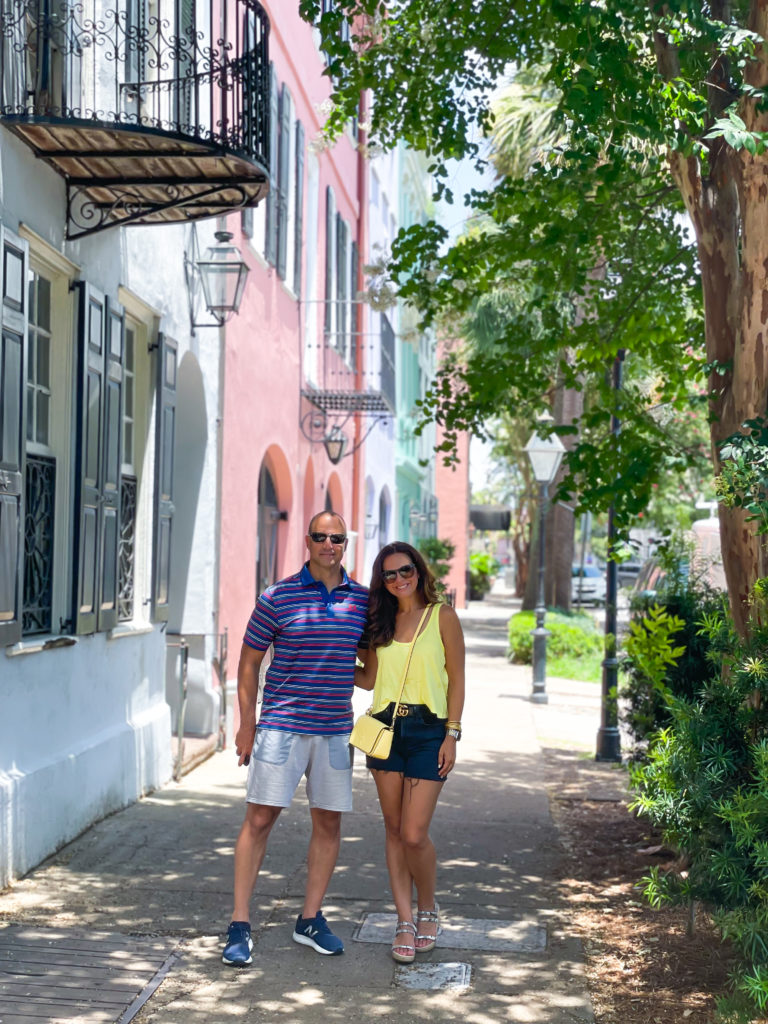 First off, if you're in Northeast Ohio try BREEZE Airlines… (or anywhere Breeze operates). They just opened up at Akron/Canton Airport and they were fantastic. You'll get a well-priced, direct flight to Charleston! They even gave us snacks and waters (gluten free options, too!!). We will for sure use them again.
We had almost 3 days, and here's what it looked like!
Overall tips:
At the right hotel, you can walk everywhere.
Make dinner reservations early!!
Bring comfy shoes for walking (If you really want the cute shoes, bike taxi's are awesome)
Day 1: Arrived at hotel at 3pm. We stayed at the Mills House and loved it. It's an older hotel that is going to renovated next year, but there was a lovely pool and the location was just perfect. We didn't rent a car. We were able to walk everywhere. (Minus to and from the airport and one time using a Bike Taxi) *TIP: We paid extra for the pool view room with the walk out patio and it was so worth it! We used it a lot to just sit out and relax and would definitely do this again.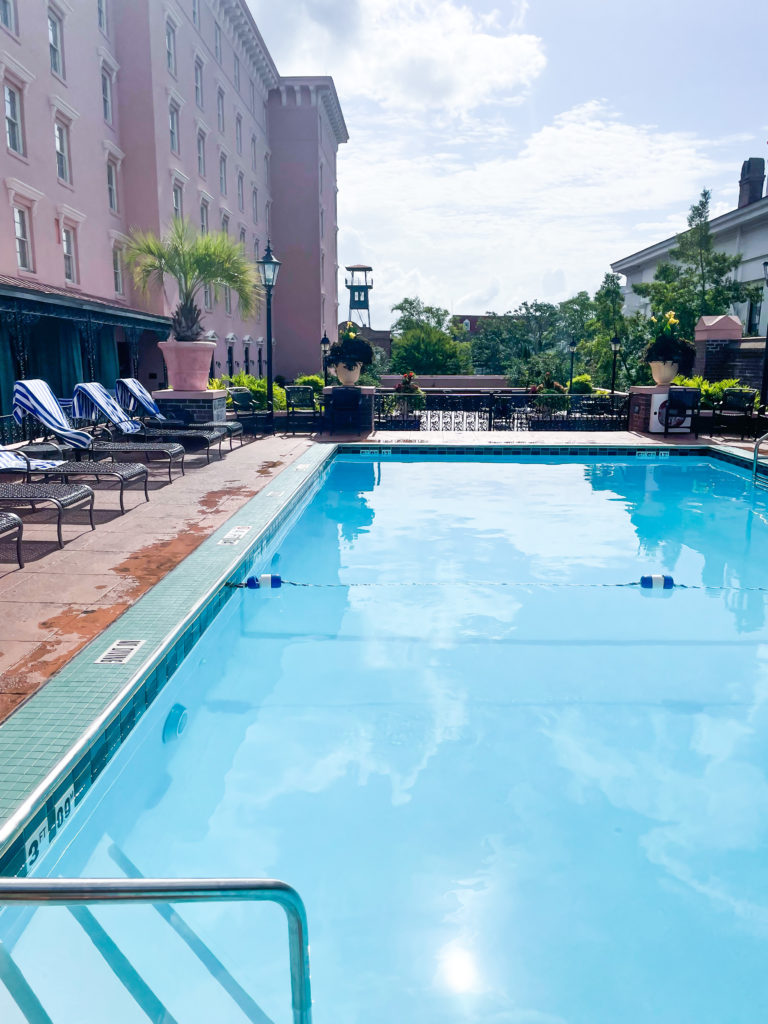 Day 2: We ordered breakfast from Callie's Hot Biscuits. You could walk but we just ordered from Door Dash. Let me just tell you… This was our favorite meal of the entire trip. We ordered it two days in a row. I'm hungry thinking about it. And they have gluten free biscuits!!! I'm actually gonna order the mixes to have here at home. Phenomenal.
We lounged at the pool for awhile… such a beautiful setting at the hotel and not too busy in the morning. And then spent the rest of the afternoon exploring and shopping! Mainly shopping this day! haha
Dinner Day 2: 82 Queen This was our second favorite meal. And it's so beautiful here… perfect southern atmosphere We would definitely go there again. Get the Shrimp and Grits!! Simply amazing.
After dinner drinks at the Rooftop at the Vendue. Nice views of the city and enjoyed a wonderful Cranberry Mule.
After dinner we did an evening narrated cruise of Charleston Harbor. It was great… lots of history! We really enjoyed this.
Day 3: Again ordered Callie's Hot Biscuits for Breakfast. I'm kinda obsessed now.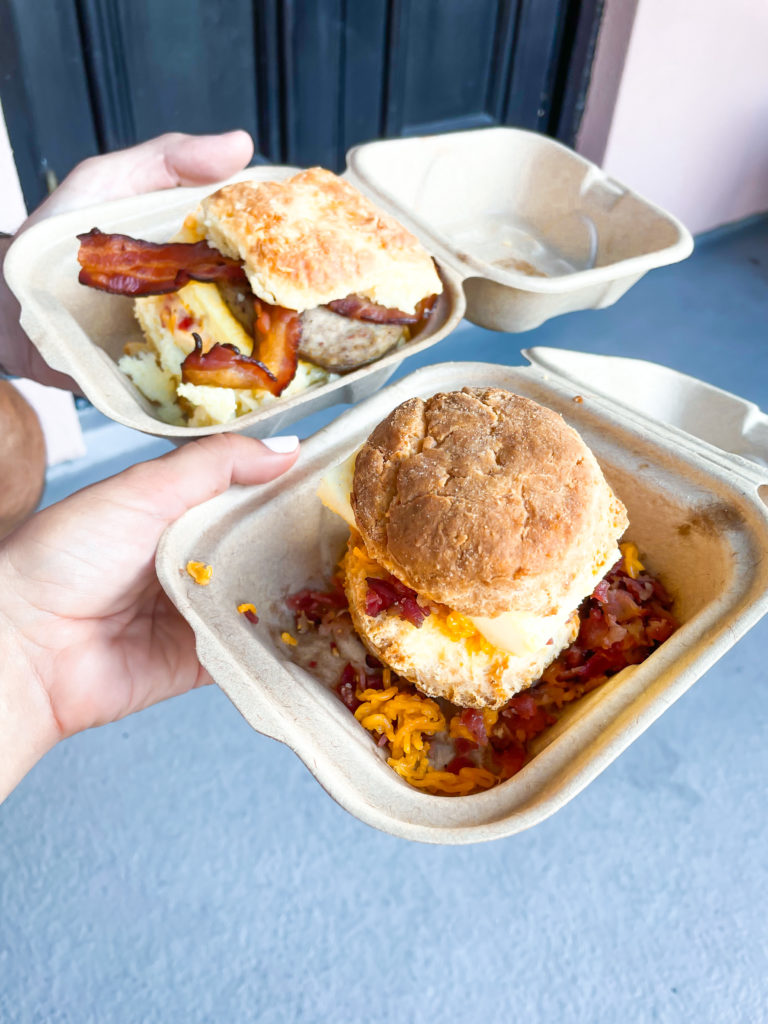 Spent the morning relaxing and hanging by the pool.
This afternoon we went exploring and took pictures at Rainbow Row, the Pineapple Fountain, etc. There is so much history in the town. Can't get enough.
Dinner Day 3: HUSK Now this restaurant gets hyped up a lot… and you have to call for reservations about 6 months in advance. We got there right at opening and we were able to get in though. But I will say, it was just ok for us… I don't think we'd go back. We didn't really experience what the hype was for on this one. Nice dinner, but I think we'd try something else next time!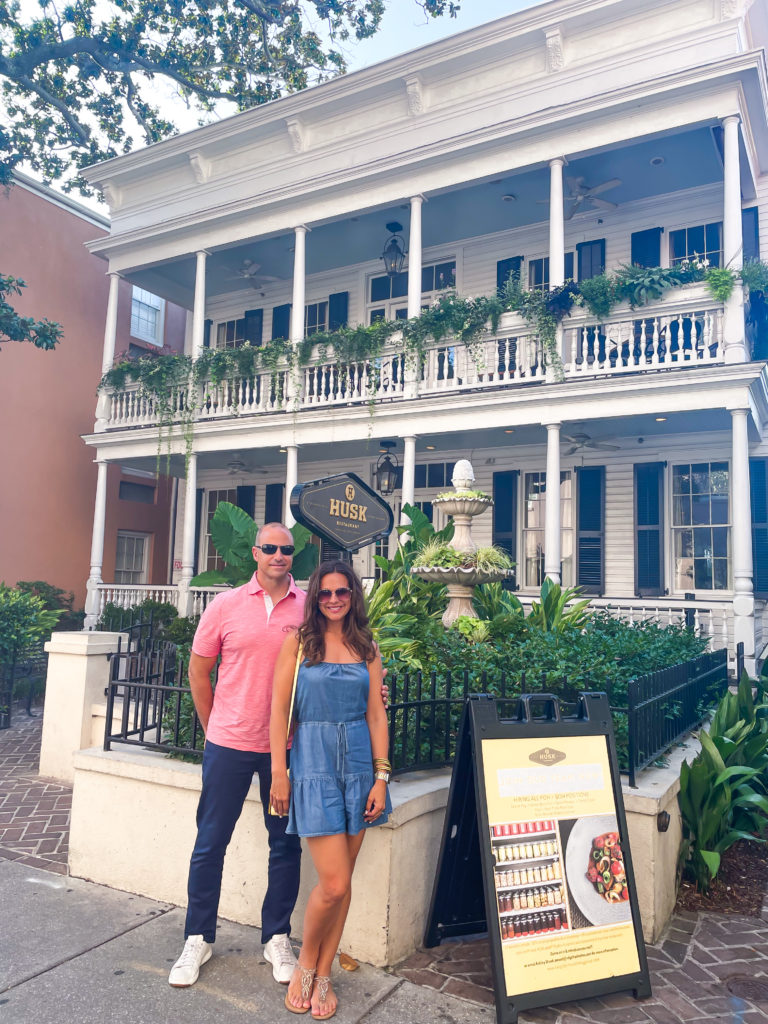 I hope this was helpful for anyone looking for some ideas in Charleston. It really is the perfect place for a romantic couples getaway!
I had to do a little shopping before the trip too… here's my favorite picks for this summer! Shop my #LikeToKnowIt Page or My Amazon Page! (Romper is from Amazon is so cute, under $25!)