I thought I'd put a list together of some of our favorite family-friendly shows and movies since we're all spending a lot more time at home together. If you have any ideas to add, please let me know! ENJOY your time together as a family.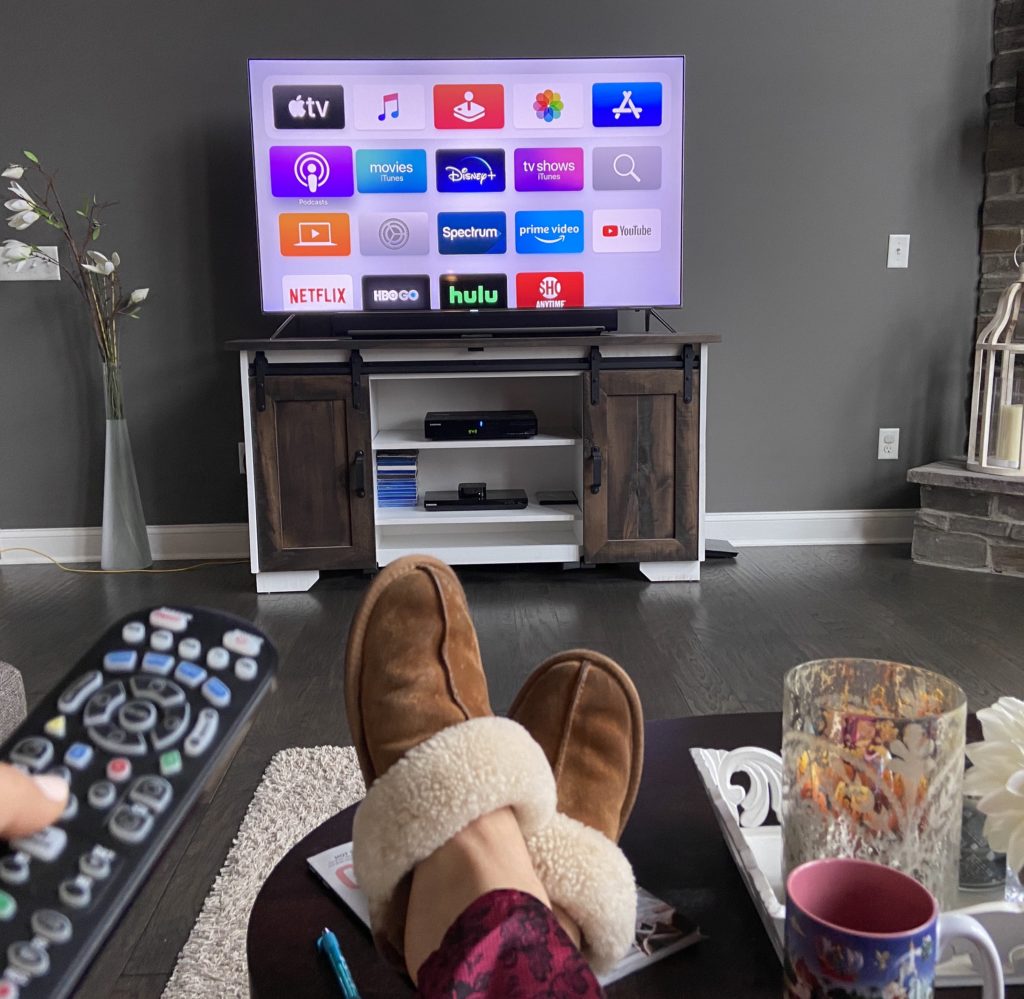 Top Family Streaming Netflix:
Mary Poppins Returns
Incredibles 2
Secret Life of Pets 2
Ralph Breaks the Internet
Miracle
National Treasure
Hook
Hairspray (Newer version, Rated PG)
Case for Christ
God's Not Dead
Top Family Streaming Amazon Prime Video:
Aeronauts
Wonder
I Can Only Imagine
Troop Zero (we haven't watched this one yet, but it's rated PG and looks like it could be good!)
Walt Before Mickey
Chitty Chitty Bang Bang
The Andy Griffith Show (My co-hosts Len's favorite!!)
Avengers
Mister Rogers, It's Like You (Documentary for Mister Rogers Fans!)
Heidi (Oldie but a goodie… I loved this one as a little girl)
Top Family Streaming on Disney+ (NOTE: Rakuten (formally Ebates is offering cash back on Disney+ sign ups, click the link here if you're not a Rakuten member. It's a great site for saving money!)
Free Solo (Documentary)
Imagineering Story (Documentary)
Saving Mr. Banks
Waking Sleeping Beauty (Documentary)
The Rocketter
Secretariat
The Pixar Story (Documentary)
Frozen 2
National Geographic Series (So many good ones! Our favorites so far have been the ones on Yellowstone, The Titanic, and Atlantis)
Avatar
Bonus 1: If you have HBO, the new faith-based movie BREAKTHOUGH is streaming. It was incredible and my girls loved it!
Bonus 2: ** I've also heard great things about the new series "The Chosen". It's free on the App Store or you can also watch it on VidAngel or Pure Flix. It's the first original series about Jesus!! **