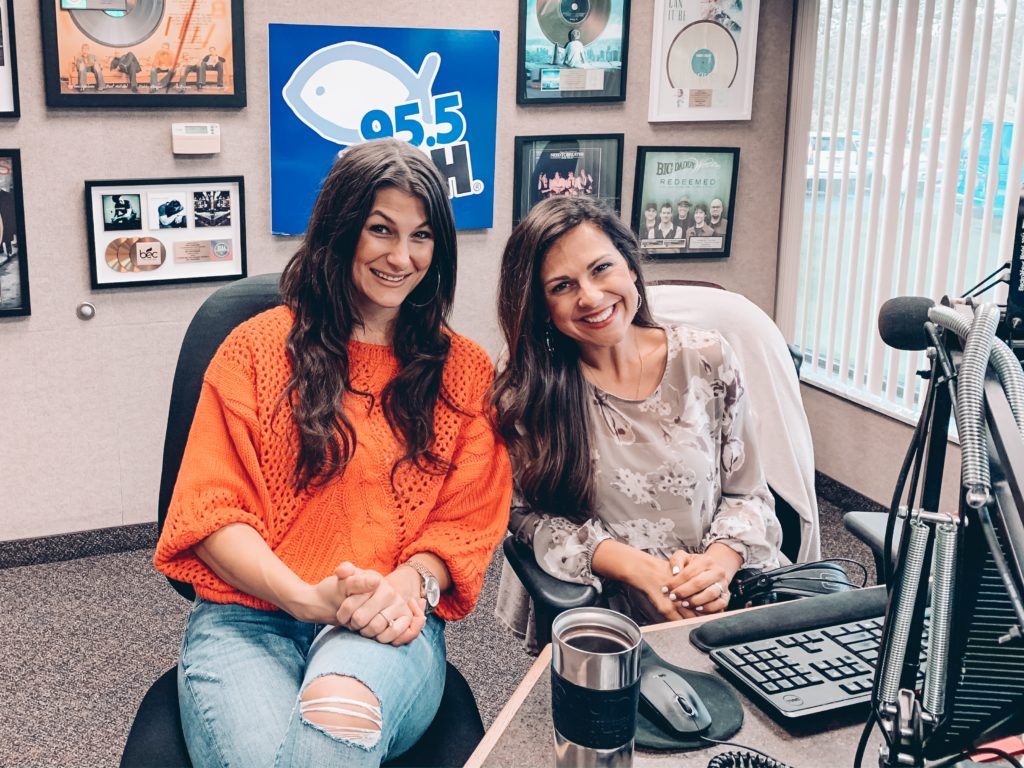 Do you suffer from anxiety, mood swings, food sensitivities, gut issues… but you just don't know how to start healing? The scientific evidence is overwhelming: Your gut controls every aspect of your health. 

There is no better time than now to learn more. On this episode, I've asked naturopathic doctor Jerrica Sweetnich to join me to discuss how gut imbalances can cause things like anxiety, depression, and of course gut issues. I've learned a lot from her, I know you will too! 
You'll also learn some of WHAT you can do to begin your healing journey.
Just a few topics we'll discuss:
1. IBS is common, IBS is not normal…. Tell me how a functional medicine or naturopathic approach to gut heath is different than a traditional approach? 

2. Why is gut health so important?

3. What are some of the symptoms you might have if you have an unhealthy gut? 

4. It seems like we're facing a whole bunch of "lifestyle" related health problems? And it's not only the food we eat… it's our environments, stress, etc…  What are some other lifestyle things that can make us unhealthy? Basically how are we failing our bodies?  

5. Where does someone start if they have IBS, anxiety, mood swings, weight issues, etc.?
Also, if you'd like to hear from Jerrica and I in person we'll be hosting another "gut health" night at Townhall Monday, October 21st 2019! Tickets sold out fast last time, so grab your tickets here. We'd love to meet you and answer your questions!
Jerrica's Bio: 
Jerrica Sweetnich grew up in a suburb just outside of Cleveland, Ohio. After receiving her Bachelor's Degree in Biology from Heidelberg University in Tiffin, Ohio, she received her Doctor of Naturopathic Medicine degree from National University of Health Sciences in Chicago, Illinois. Although Ohio does not currently offer licensure for naturopathic doctors, Jerrica is a board certified naturopathic doctor and holds a medical license in the state of Montana.

Jerrica focuses on finding the root cause of disease utilizing a personalized and holistic viewpoint. She is an expert in botanical medicine as well as nutritional therapies. She holds certifications in personalized hormone restoration therapy, IV nutritional therapy, the Prolon Fasting Mimicking Diet (FMD) and also is a Certified Nutrition Specialist®.

Her passion for health is displayed in her lifestyle and the care she offers. Being an athlete all her life Jerrica is an avid gym go-er, from spinning classes to kickboxing to lifting weights, she enjoys it all. Also having a deep love for the outdoors, when not in the office or gym you can find Jerrica with her husband, daughter and son somewhere in the woods!

Connect with Jerrica!

Jerrica Sweetnich, ND, CNS

Revitalize Med www.revitalizemed.com

855-829-8315

www.facebook.com/drsweetnich